As with any professional project, there are opportunities and pitfalls; how well you seize the former and avoid the latter is greatly influenced by the team you assemble to tackle the task.
When it comes to product design, there is no one-size-fits-all solution. You may flourish managing a remote team or prefer to delegate the role to an experienced product design project manager. Some products suit a highly structured waterfall approach; others benefit from a flexible, agile approach.
This article will explain the available options so that you can confidently select a team to build your product.
Should You Create an In-House Team?
Digital products aren't created, released, and then forgotten; they need ongoing maintenance and development. As a result, the first question when planning a new product is, "Can we do this ourselves?"
Creating an in-house team is a popular choice with stakeholders for various reasons, principal among them: you are investing in your own business, and the team will have a deep understanding of your end goals.
The major downside to building an in-house team is the timeframe involved. Unless you already have an internal team with enough availability to take on a new product or a large enough organization to redeploy staff members quickly, it will take months or even years to assemble a team.
An in-house product design team with a project manager, product designer, UI designer, UX designer, and senior and junior developers will cost hundreds of thousands of dollars per year, plus benefits. Then there's office space and equipment costs. Even after the team is on board, you will still need to outsource some work. For example, almost every product requires extensive user testing — an essential but intermittent role.
One of HR departments' biggest challenges is defining the candidates they're looking for. How can they know what type of developer to headhunt before the design has been scoped, prototyped, and tested? It's not just a question of which candidate to hire but also identifying the proper hiring criteria in the first instance.
Creating an in-house product design team is an attractive proposition for many companies. It offers control, focus, and inward investment. The downside is that it's cost-prohibitive, your product will be distorted to fit your team's existing skillset rather than solving a problem gracefully, and you can measure project timescales in years.
If you're keen to build an in-house team, but want to avoid the associated problems, consider creating the role of product manager and make it part of their remit to manage outsourced work. You're then free to grow your team steadily as your long-term needs become apparent.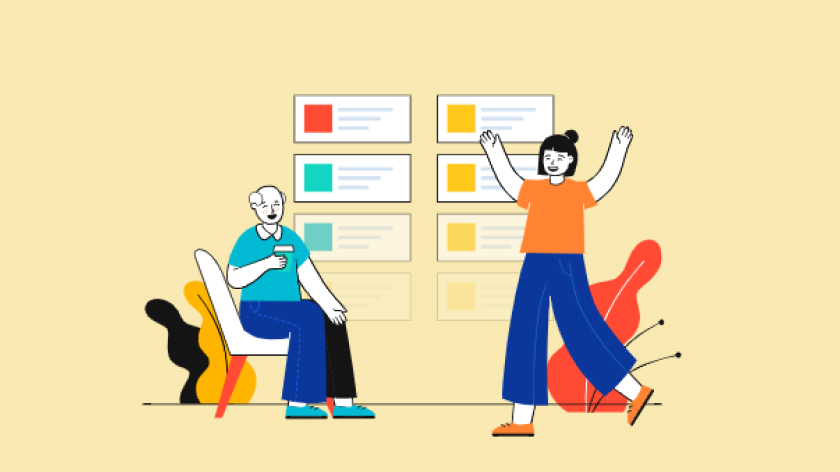 Should You Hire a Freelancer?
The freelance market is growing, with more professionals choosing to go it alone every year. As a result, it's easier than ever to find a freelancer to work on your project.
However, successful freelancers tend to offer a very specialized service — there's only so much one individual can be an expert on. For example, a freelancer may be a world-class icon designer, UX writer, or JavaScript coder, but they won't be all three. Consequently, if you opt for this approach, you'll need to hire multiple freelancers to complete different aspects of your product.
Hiring multiple freelancers can lead to communication issues, with teams built from freelancers typically taking some time to bed-in. Plus, the availability of different freelancers may not overlap, so you could find yourself juggling contractors.
Additionally, a reliable freelancer is valuable, and the chances are you're not the only one to discover them. As a result, great freelancers get booked up well in advance, and future availability isn't guaranteed.
One popular option is to hire a freelance project manager who can build an ad-hoc team for you. This type of team can be highly flexible and ensures you don't over-commit your budget. However, there is an inevitable disconnection from the process — you may never know who is actually working on your product — which reduces accountability and increases your risk.
Hiring a freelancer is a great fit for many scenarios. A freelancer is often the ideal solution to plug a short-term hole in your skillset, especially if they've already worked alongside a member of your team. However, limits on the scale of work one person can complete, the niche nature of freelance services, and other projects competing for their attention mean that hiring a freelancer is best reserved for clearly delineated, specialized tasks.
Should You Hire a Dev Shop?
Hiring a dev shop is one of the cheapest routes available to you when building a product.
A typical dev shop consists of a large sales team and either a stable of freelancers to whom the actual work is outsourced or a production line of junior designers and developers.
Most dev shops present themselves as full-stack digital agencies but are actually just selling pre-built solutions that can be skinned to make a generic solution appear bespoke.
Dev shops compete in the market on price and depend on high turnover for their profits. As a result, dev shops rely heavily on adapting code snippets or making superficial changes to a framework. Dev shops typically focus on development because pre-built templates and libraries allow them to turn projects around in record time.
The major downside to hiring a dev shop is that your product isn't worth much to them. High project turnover means they focus on completing the least amount of work necessary to submit an invoice. As a result, corners get cut, and quality slips. Unless you have sufficient in-house technical knowledge to carry out extensive QA (Quality Assurance), you can't have confidence in the finished product.
Dev shops are a low-cost option that may make sense if you're tight on time and budget. However, there is rarely an ongoing relationship, frequently unwanted surprises, and more often than not, your product will need to be rebuilt from scratch a few months down the line.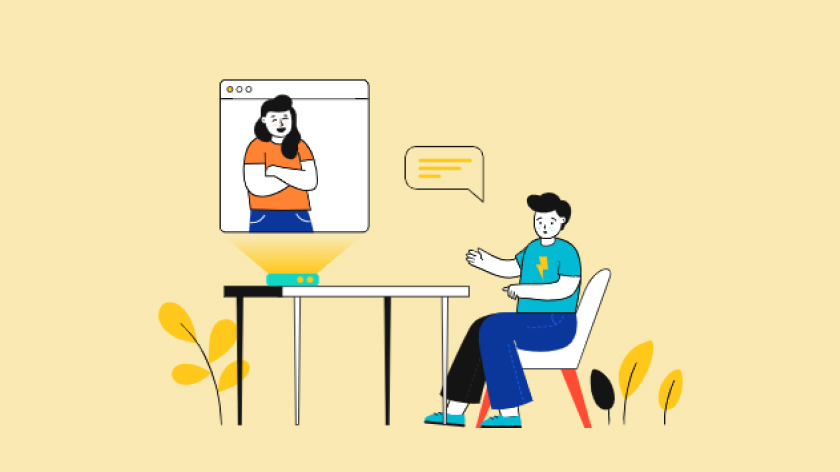 Should You Hire a Digital Agency?
A digital agency is a full-service design agency that offers different levels of cooperation depending upon your needs. Whether you need an entire development team to build a B2B platform or a UX specialist to improve your onboarding process, a digital agency fits the bill.
Northwest is a digital agency. We can take on entire projects or supply specialist teams to supplement in-house talent. For example, we currently have one of our team acting as a Senior Product Designer for one client and another team member working as a Lead Developer for a different client. We've found this scalable approach is the best model for the long-term success of our clients' projects.
Hiring a digital agency like Northwest is like hiring an in-house team for the duration of a project without the associated costs or ramp-up time. Once we've discussed your product, we create a streamlined team drawn from our full-time staff, configured to meet your needs.
We provide you with the exact skill set you need, with a broader pool of resources to draw on should your product evolve. For example, you might hire us to conduct UX testing to establish how to grow a product in line with user needs and then choose to partner with us on a complete build based on the results.
Our flexible model is particularly successful when partnering with organizations that have large but intermittent projects. For example, many large fashion houses produce apps to accompany bi-annual collections, and the financial sector uses annual reports to connect with stakeholders.
A significant benefit of working with a digital agency is that it's possible to maintain an ongoing relationship with a team and even partner with different agencies to ensure specialist knowledge is always available. For example, in conjunction with multiple European agencies, we've recently worked with large banks to deliver world-class code when and where needed, without absorbing marketing resources.
We've found that a flexible approach consistently delivers successful products because it allows us to adapt the plan in response to market feedback and user testing.
When choosing a product design service, look for a solution that provides the right skills for any possible scenario. Whether it's an in-house team, freelancer, or a dev shop, every form of product designer has its merits. However, only a flexible digital agency can continually adapt to the changing needs of your product without missing a beat.